I help businesses
scale globally
through exporting
Who is Christelle Damiens?
I am known as the go to person when it comes to getting sales started and growing in the European market, particularly for technical products in a B2B environment. I am also proud to say that I am an Award-winning author. I take a lot of joy in sharing what I know about the European market with non-European small and medium-sized business owners. Rest assured, that even large multinational companies get it wrong! Mistakes are okay as long as you don't make the same one twice.
Over the years, I have realised that persistence, agility and confidence were the three key qualities that are critical for a small to medium sized business to succeed on the global stage.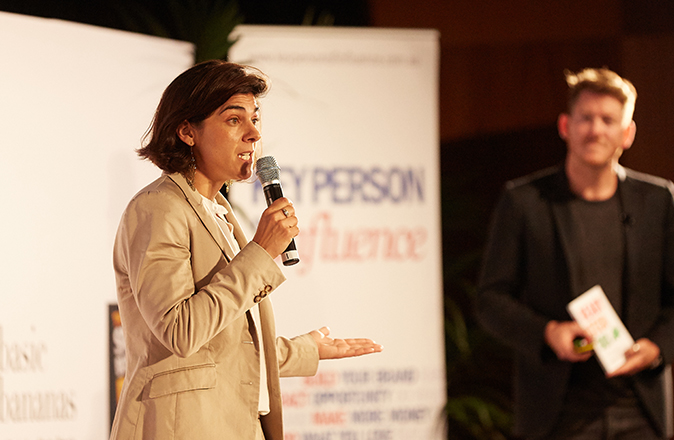 Here are some of the things
I am most proud of
My second book "The 4 steps to generate your first million Euros in sales" won the 2020 Australian Business Book Award in the Sales and Communication Category.
2020 was a record sales year for my business Exportia despite the major pandemic. My clients regularly win export awards in their home country and innovation awards in Europe. I have developed a track record of taking small businesses to their first million Euros in sales and beyond.
My business is 14 years old now and thriving, which makes me proud as I started it just after migrating from France to Australia.
I am proud to see the efficiency of my 4 Steps Methodology as my team and I implement it over and over with dozens of small businesses every year.
Most of my 14 years as an entrepreneur, I have been a single mum travelling internationally.
I managed to make it happen with a very nice ex, a lovely partner, a supportive family keen to jump on a plane and a very sharp organisation – sharp probably 90% of the time; the other 10% would take an entire website to explain the fear, laughter and the tears, the crying 10-year-old complaining about her freedom being deprived by the babysitter – and many more stories that have been part of our journey.
Meanwhile I kept closing the deals in Europe for my Australian customers. International sales have always been at the heart of everything I do.
"Having taken dozens of Australian businesses to Europe, I personally know the difficulty for a small business to significantly grow sales in the European market. It is a very diverse market and small businesses often don't know where to start. Business owners are often caught up with running their business in the domestic market and unable to allocate enough time to the European market. Lowering the risk for small businesses and guiding them to maximise the export sales results are what drives us at Exportia."
– Christelle Damiens
Christelle Damiens is Australia's

#1 European market sales expert

Building a Successful European Sales & Marketing Department for over 10 years
Christelle Damiens has grown Exportia and helped numerous small to medium sized businesses to grow their market into Europe.
Christelle turned her back on a successful career as a sales representative in the corporate world. As she moved to Australia in 2006, she created Exportia straight away, having accumulated a wealth of sales experiences Europe for a small business as an Export Manager and as a Sales Representative at IBM in Paris.